Take your Charity Auctions to a whole new level with Auctions Live.
Whether you are hosting an in-room, onsite or virtual auction, Auctions Live is here to assist with complimentary access to its world-class auction solution to all registered charity organisations.
Charity auction items could include, but not limited to; Art, Antiques, Collectibles, Automotive Vehicles, Electronics, Real Estate, Jewellery, Fashion, Wine, Beer, and Spirits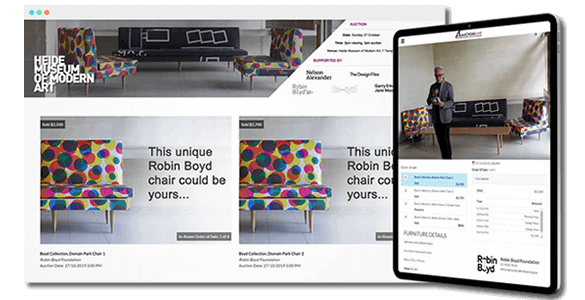 Enquire Now For Special Offers
Auctions Live is committed to playing a pivotal role in both educating and supporting the industry whilst standing behind our future Auctioneers, with this in mind, AUCTIONS LIVE now offers our In-Room Auction System FREE-of-charge when utilised for auction competitions.
Auctions Live In-Room Auction Solution includes:
Custom designed In-Room Auction Presentation including:

Introduction
Upcoming Auction Items
Past Auction Items (optional)
Ability to Display Video Advertising and Static Advertising
Individual Auction Item Presentation
Digital Bid Screen with Auctioneer Call Signs

Digital Order Of Sale Screen
Electronic Bidder Registration (via your website)
Online Bidders Platform
Website Display Widget (stream auction footage and display live bids directly on your website)